Grease Trap Cleaning
Drain Ninjas are the experts when it comes to grease trap cleaning. Operating Auckland wide 24/7, we offer a regular scheduled service as well as emergency callouts where required. Keep your commercial kitchen running at its best with a reliable and thorough grease trap cleaning service from our friendly staff and technicians. Call us today on 0800 4 NINJA 0800 115 095
How It Works
Grease traps perform a critical function in any commercial kitchen, and without regular cleaning and checks they will eventually stop working, grinding business to a halt.
Grease traps filter out the oil and grease that inevitably ends up in kitchen wastewater, preventing it from getting down into sewer pipes where it can cause blockages. All of this trapped waste needs to be removed at regular intervals – if it isn't, the fat content will calcify, stopping water from being able to pass through. Drainage may then stop working completely: conditions can attract rodents and vermin, the kitchen area itself can become unsanitary, and the kitchen may flood in some instances. All of this of course means loss of business, as well as potential fines and health risks to kitchen staff.
Fortunately all of this is easily preventable if grease traps are properly cleaned and maintained. As well as simply removing the waste, you'll also need an experienced service person who can confirm that your grease trap is functioning properly and advise you on how often maintenance is needed.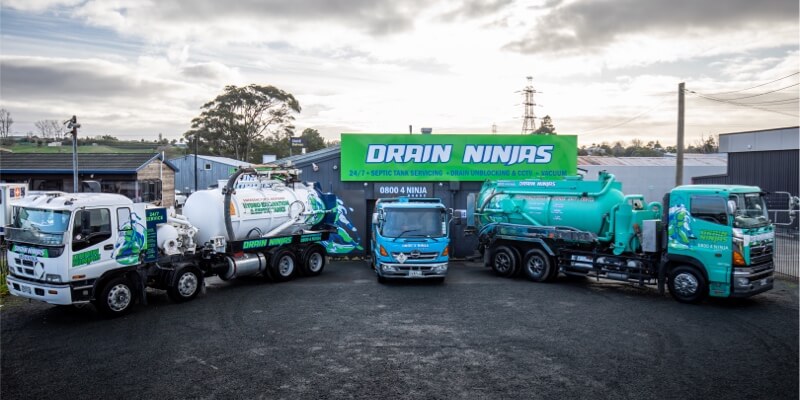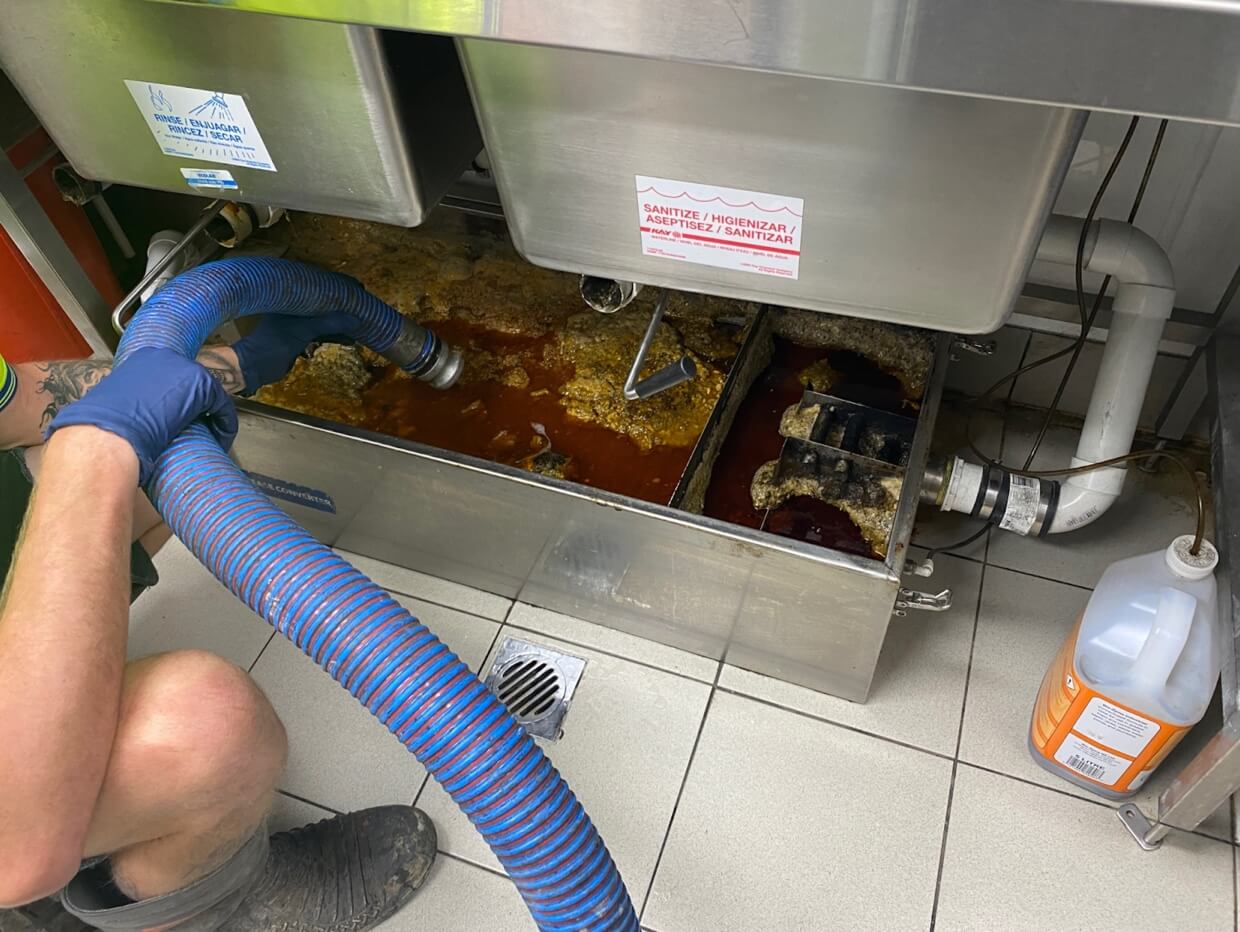 Our Experience
Drain Ninjas have over 15 years of experience in Grease trap cleaning and can provide this expertise. Unlike many service providers who simply turn up to vacuum the grease and leave again, we check the overall condition of your grease trap and make sure that water inlet and outlet lines are also clear, ensuring that your grease trap actually continues to function as it is supposed to. We are familiar with all types of grease traps and are able to advise when another grease trap may be required if your current one is looking overworked. We can also arrange a regular cleaning and maintenance service that matches how often your grease trap needs clearing, taking away the hassle of having to remember and make repeated bookings. Depending on usage, this is best arranged for every 6 to 12 months.
Get Started
Give us a call today to let us know about your grease trap cleaning requirements and arrange a booking.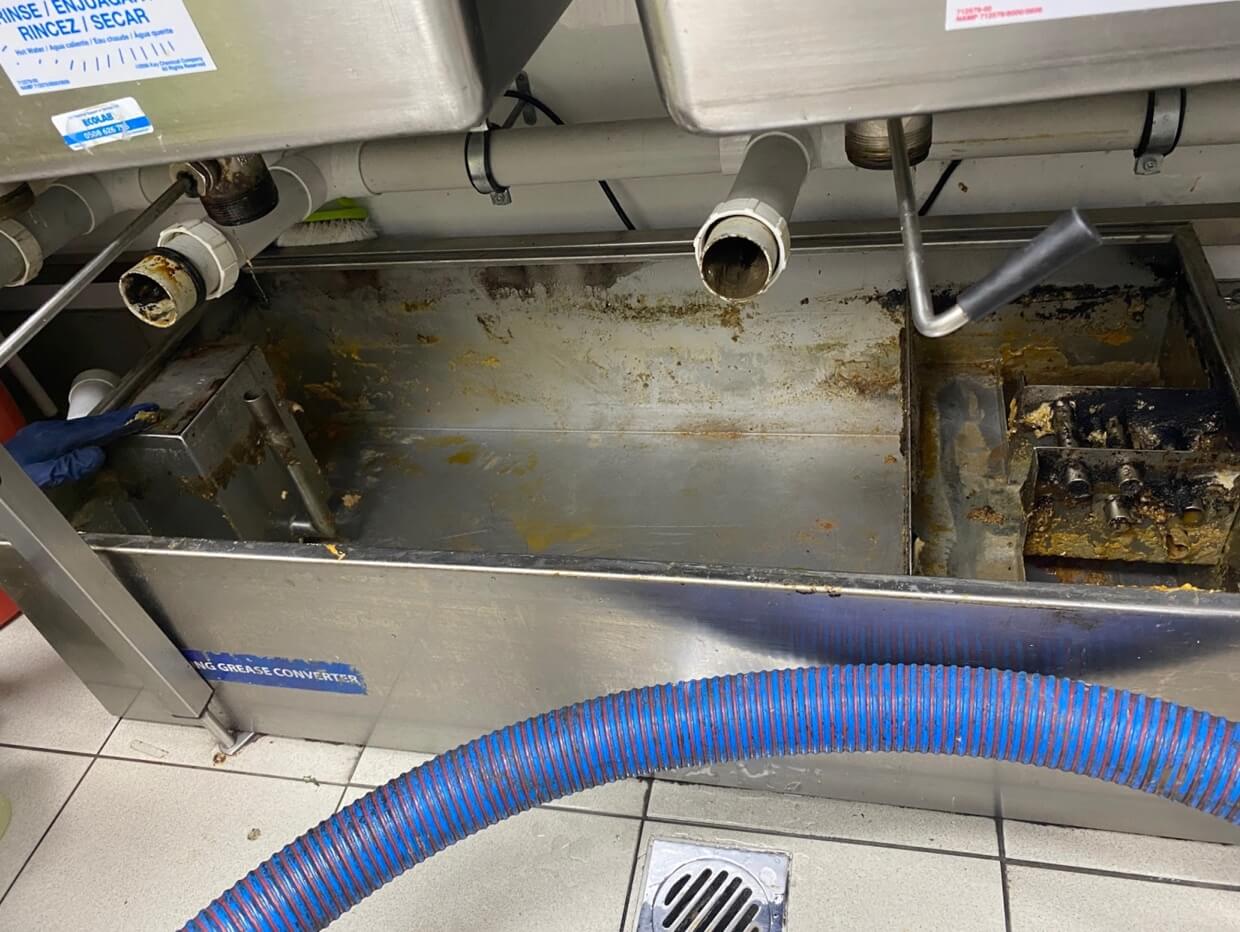 The Drain Ninja recommendation of the month:
bi-annual inspection and flushing of drains for residential and commercial clients to ensure drain performance and avoidance of unpleasant and expensive problems and possible health issues. We have designed competitively priced annual contracts to meet everyone's needs.
Check out some more tips
Do you have any questions?
Some times you just need the experts to figure something out for you, see if your question has been answered