Drain Maintenance Auckland
For regularly cleaned drainage systems that don't offer unpleasant surprises, get in touch with Drain Ninjas today. Our solutions are cost-effective and get the job done right the first time.
Very little to say; arrived on time, friendly couple, efficient, and quickly solved the problem for me. Had to use the hydro jet on the problem, and the bill when it came was much less than my plumber had estimated it would be.
Blocked Drains Are No Match For Drain Ninjas
If you've ever tried to flush your toilet only to find your 'business' just won't go down, or you've woken up one morning to discover that your backyard has gone from tropical oasis to smelly cesspit overnight, you'll know how frustrating – and gross – blocked drains and blocked sewers are. Yep, blocked drains and sewers are unsightly, but they're also seriously unhealthy. That's why it's important to sort them out quickly and efficiently – and that's why you need a ninja to help.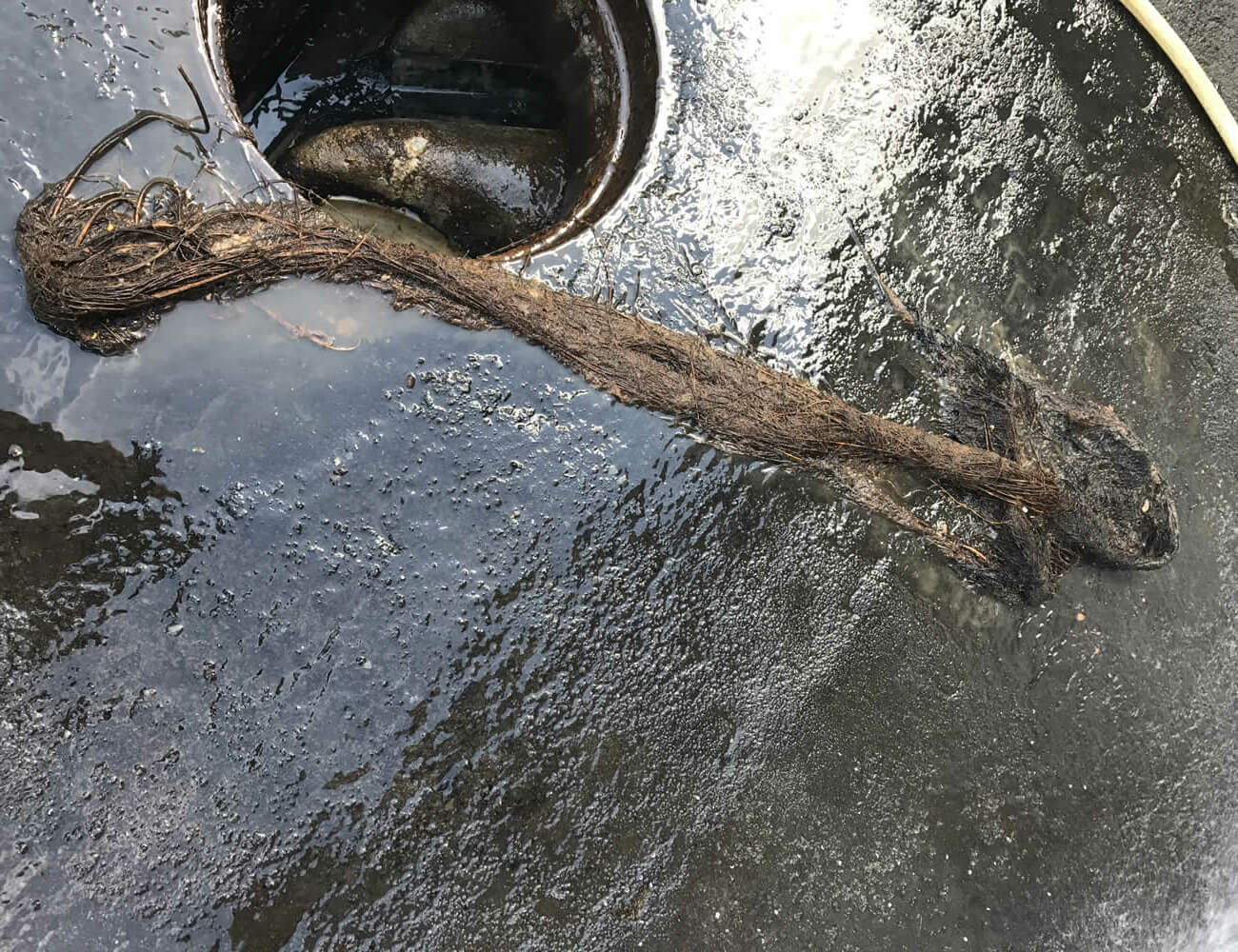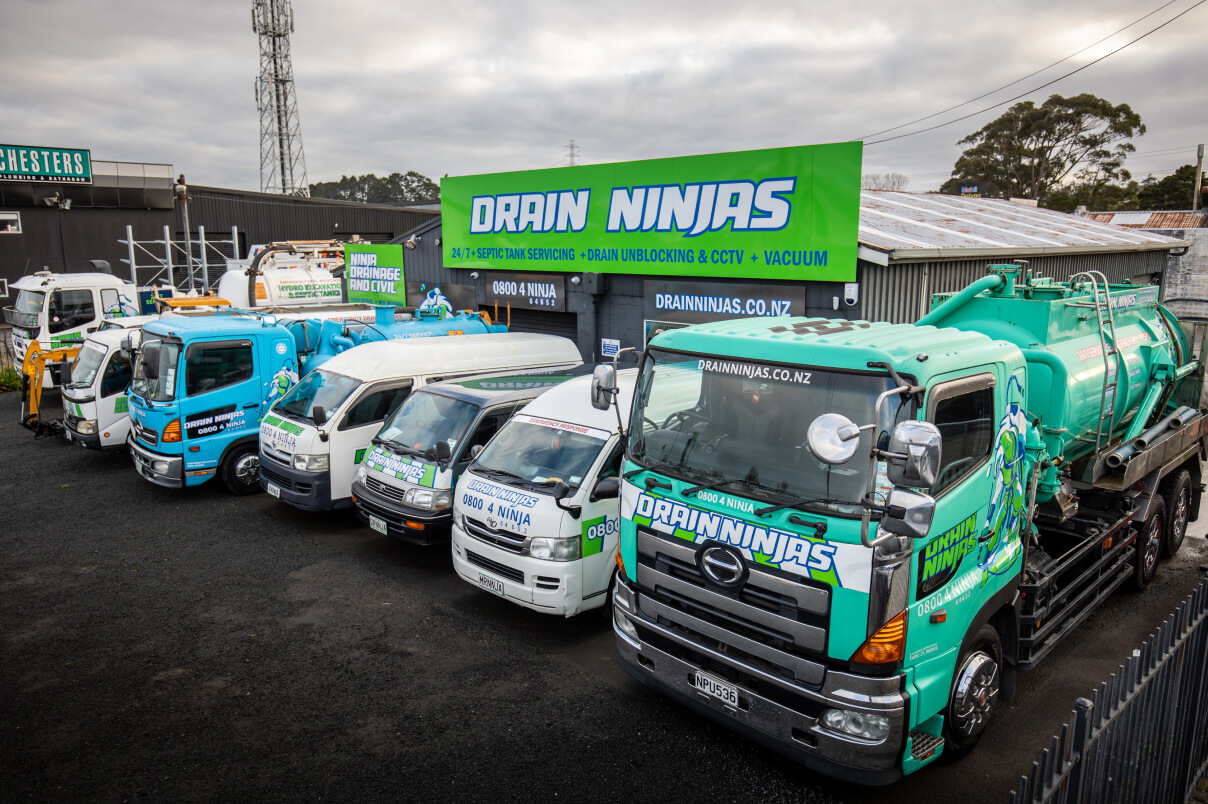 Auckland Drain Unblocking Experts
Here at Drain Ninjas, we know how important it is for drains to operate at 100% all the time. We also understand that even a partially-blocked drain or blocked sewer is not only unpleasant, but it can also be a major health hazard to you and your family plus potentially cause serious property and contents damage. Our team of highly-skilled Auckland drain unblockers use a combination of specialised hydro-jetting equipment and non-jetting solutions to unblock and clear drains all over wider Auckland. If the job needs more work, we will design a solution to repair damaged or broken drains, carry out repairs, and conduct drain cleaning as needed. We also disinfect as needed after we finish. Need help right now? Drain Ninjas is just a phone call away 24 hours a day, seven days a week, so for even the most urgent situations, we've got you covered.
Keep Your Drain Flowing With Our Maintenance Services
Clogged drains are a problem that will never end well for your household or business. It's essential that you make sure that your drainage system is in excellent condition and allows water to flow smoothly throughout the household, construction site, business or service station to where it's needed. It's easy to get hair stuck in a shower drain or to let industrial waste clog up a sink. No matter the cause of your blockage, Drain Ninjas are here to assist you. No matter where the blockage lies, we'll slice through it. Don't let your clogged drains escalate and eventually cause a disaster. Drain Ninjas are here to save the day.
We Provide Drain Maintenance Solutions
We know how blocked and backed-up drains can set you back. Pools of water in sinks and tubs, on your floors and in your yards can cause the growth of bacteria and create an unpleasant, lingering odour. By getting in touch with us, we can rapidly deal with the problem you're experiencing. At Drain Ninjas, we cover a variety of maintenance solutions ranging from minor issues to prevent more significant issues from occurring. Our jet cleaning services include drainage overflows, moss and grime, house, driveways and much more. Our Ninjas work tirelessly to ensure that your drains are clear of any debris or obstacles so that your drain remains functional throughout the year. We also offer semi-regular maintenance services for times when foreign objects find their way into drainage systems. Our processes are for your convenience. We'll inspect your household systems for any leakages, blockages and the potential damage and apply appropriate measures for the best possible outcome. Our trained Ninjas use high-pressure water jets and quality equipment to get the job done efficiently. Need a routine check-up? We're at your service. For all those hard to reach places, we use our high-resolution cameras to inspect drains and quickly determine the condition of the system and attend to the issue. No problem is too small or too big for our Ninjas. They'll tackle the problem by employing a befitting technique, equipment or whatever it takes.
The Drain Ninja recommendation of the month:
bi-annual inspection and flushing of drains for residential and commercial clients to ensure drain performance and avoidance of unpleasant and expensive problems and possible health issues. We have designed competitively priced annual contracts to meet everyone's needs.
Check out some more tips
Do you have any questions?
Some times you just need the experts to figure something out for you, see if your question has been answered